Sony 30W AC Power Adapter for Sony BRC-Z700,BRC-H700 Vedio Camera 12V 2.5A 30W AC-NB12A
In Stock! ETA: 3-7 business days!
Brand New
100-240V 50/60Hz (for worldwide use)
12V 2.5A ,30W
30W
black
5.0 mm*3.0mm
Full 12 Months Warranty and 30 Days Money Back
Reliability And Security
Adapter AC-NB12A, 12V 2.5A ,30W 100-240V 50/60Hz (for worldwide use) is a high-quality replacement For Your Original Adapter, which meets all technical requirements for reliability and security.
Safety And Conformity Certificates
Adapter Sony AC-NB12A has CE, FCC and ROHS certificates, and complies with all requirements for safety applicable within the territory of the EU member states.
Charger Features:
● Features a compact footprint and ideal for desktop use.
● Advanced charging technology prevents overcharging.
● Complete compatibility with original equipment.
Compatible Part Numbers
Connecter size: 5.0 mm*3.0mm , with central pin inside (ref to the picture).
Outlet: 2-prong

AC-NB12A
Compatible Model Numbers
Sony DVDirect VRD- MC3
Sony DVDirect VRD-MC5
Sony EVI-D70 Vedio Camera
Sony EVI-D70P Vedio Camera
Sony EVI-D80P Vedio Camera
Sony EVI-D90P Vedio Camera
Sony EVI-D100 Vedio Camera
Sony EVI-D100P Vedio Camera
Sony EVI-H100S Vedio Camera
Sony EVI-H100V Vedio Camera
Sony EVI-HD1 Vedio Camera
Sony EVI-HD3V Vedio Camera
Sony EVI-HD7V Vedio Camera
Sony BRC-300P Vedio Camera
Sony BRC-Z330 Vedio Camera
Sony BRC-Z700 Vedio Camera
Sony BRC-H700 Vedio Camera
Sony DRX-530UL Vedio Camera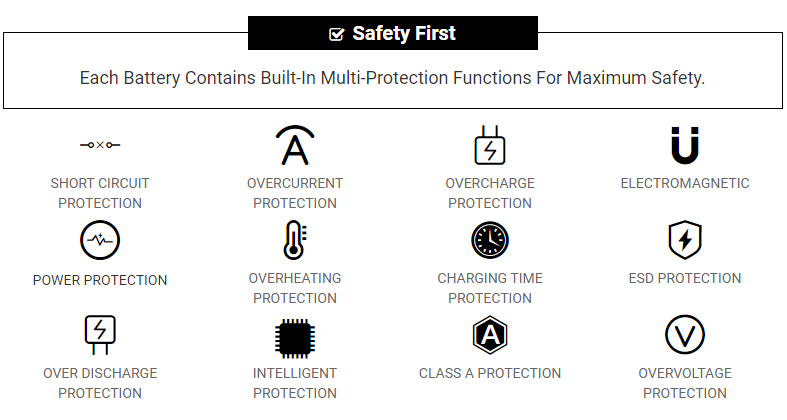 About our Sony AC-NB12A Chargers
1.Keep your Sony AC-NB12A Charger in a dry place with room temperature. Just like other electronic devices, adapter can get damage cause by high temperature.
2. Don't shake or knock the Sony AC-NB12A adapter.Improper handling may break the internal parts and circuit boards.
3.Avoid the metal tip of the adapter from getting in contact with other metal objects because it can cause short-circuiting. Your laptop might get damage when a short-circuited charger is used.
4. Don't place the Sony AC-NB12A adapter in a cool place or near the air conditioner to avoid the device from getting moistened.
5.keep water away from inside the Sony AC-NB12A Adapter. If it is fallen into water or flooded in water, that will get into the inside of it and the adapter may not work as usual because the inside part is damaged and the electricity can't be connected to the laptop well.
Tags:Sony AC-NB12A Adapter, Adapter for Sony AC-NB12A, Sony AC-NB12A Laptop Adapter,Sony AC-NB12A Adapter replacement,Sony AC-NB12A AC Adapter,cheap Sony AC-NB12A charger,replacement Sony AC-NB12A charger,Sony BRC-Z700,BRC-H700 Vedio Camera 12V 2.5A 30W .
Shipping Information
1.Shipment Methods
Currently, all of our shipments are through Priority Mail (EMS USPS),if you are dealer,you can selected others .We can not offer Overnight (UPS Red) and 2nd Day Delivery (UPS Blue) .
2.Shipping & Handling
Free Shipping on All Orders!
All orders placed for Standard Shipping on all stock items will be shipped within 1-2 business days.
Estimated Delivery Time:3-7 Business Days
It is very easy for you to check the status of your order and locate the package during transit, as an email with a tracking number will be sent to your email address after your order has been shipped out. Tracking number will be emailed to buyer once your ordered item is shipped out.
Shipping rates: Our rates include the expenses of shipping, handling and the high quality packaging.
Attention: Priority mail will be used for all PO Box shipping addresses ,But All APO's and military addresses do not apply here. Please use standard shipping for these. Thank you.
---
Payment Methods

Find right adapter for your laptop
You need to know the exact type of adapter that your laptop notebook require before you buy. There are many different types of adapters available. They may have same power voltage and amperage but different connector tip or same connector tip but different power. Thus, they are incompatible with each other. Most of the laptop adapters are only compatible with specific laptop brand and model. The laptop model number, power requirements of the adapter and connector type of adapter are required in order to find compatible replacement adapter.
● Look for laptop model number, which is often on a sticker on the bottom of the laptop or back side of the laptop.
● Find the laptop's power requirements, which are also usually printed on a sticker at the back side of the laptop. Sometimes it might be printed on the power port of the laptop. Take note of the voltage and amperage required.
● See which charger is compatible by checking out the Laptop model number from website by searching with laptop model. It is important that the voltage and amperage of the replacement charger must match written on the the laptop or match with faulty (original) adapter.
● Also, make sure that the charger connector tip matches the connection port on the laptop; otherwise, the adapter won't work if it cannot connect to the laptop even if specification else is ok.
Although laptops are meant to be mobile, their batteries do have to be charged using adapters ever so often. The 2 main kinds of adapters for laptops are AC & DC power adapters. They both convert power from an electrical source into a form that can be used to power the laptop. For the adapters to work properly, the amperage, voltage and connector type all have to match the requirements on the laptop. Otherwise, the laptop will not charge properly. Only one kind of connector will work on any given laptop, so it is important to get the right connector.